You can order from over 48 name brand Nutraceutical companies,
offering hundreds of different health care products
to suit your particular needs.
You will be able to try different products to see which formulation works best for YOU.
Just click "Place Order" to create an account.
There is free shipping on orders over $150, and will be sent out and delivered within 1-3 business days.
All orders placed before 3 p.m. (EST) are shipped out the same business day. Orders placed over the weekend/holidays will be processed the next business day.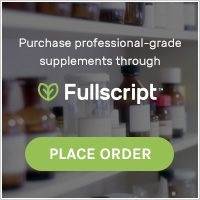 https://ca.fullscript.com/welcome/ehabib